Find all upcoming KREW Events below! No KREWs near you? Contact one of our Chiefs to start a KREW in your city.
Upcoming KREW MeetingsKREW The Hague: KREW Family BBQ 🌴🍹"[Optional: quote about the upcoming meeting or from a previous meeting by a Member]" "Join us for a special one-time event to celebrate our KREW and invite new people."To kick off the summer in an awesome way...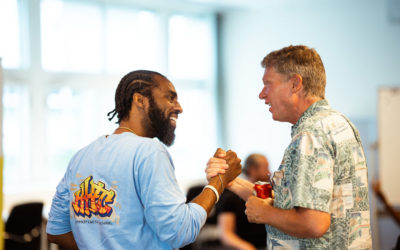 KREW MEETING HIGHLIGHTSKREW The Hague: Pay it forward 🙏✨Did you ever see the movie Pay it Forward? It's about a kid who thinks of a system where everyone does three good deeds, which then creates a chain reaction. It's a powerful thought and one we explored further...